In experimental studies, telling people about anchoring and advising them to "consider the opposite" can reduce, but not eliminate, the effect of anchoring. We are not the rational decision makers that we think we are. I intend to make clear a risk of anchoring resulting in buying overvalued assets or selling undervalued ones, not buying undervalued assets and selling overvalued ones. This article will deal with anchoring from a buyer's perspective.
Anchoring bias describes people's tendency to rely too heavily on the first piece of information they receive on a topic. Regardless of the accuracy of that information, people use it as a reference point, or anchor, to make subsequent judgments.
Imagine a boat tethered to a lowered anchor, the boat cannot move far from the anchor and remains within range of the length of the tether. We typically do not deviate a lot from the anchor.
To avoid decision fatigue, your brain unconsciously looks for shortcuts in reasoning processes by trusting initial data.
Because of this, anchoring bias can lead to poor decisions. It is simply easier to accept the anchor (e.g., the house seller's asking price) and adjust closely to the anchor than to make an entirely new judgement about something (e.g., getting a valuation of the house).
Research shows that anchors come from two sources:
External anchors: pieces of information provided by a third party, like a product's price or weather forecast.
Internal anchors: reference points based on personal belief or experience, like how growing up in the country might make living in a small city apartment seem objectively undesirable.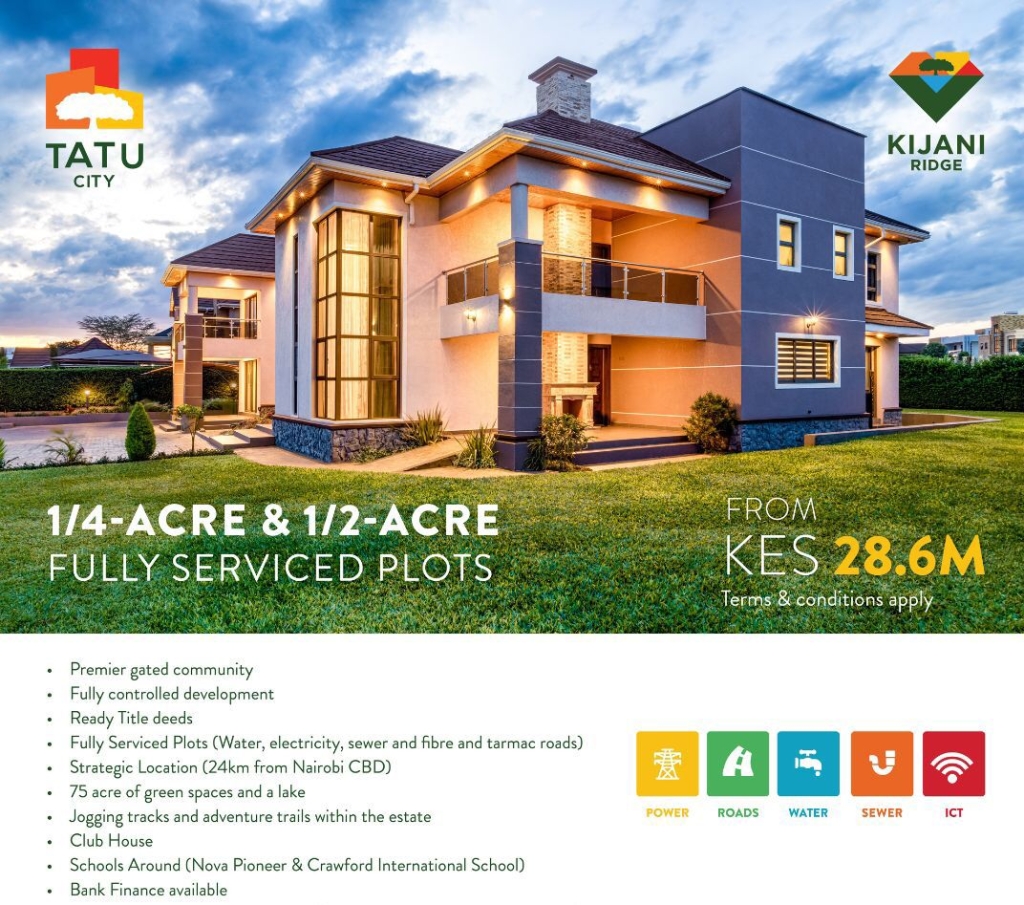 How does anchoring look like in real estate.
A seller/ estate agent says that they are selling a property at Kshs 10 million. They say this because they believe the developments and infrastructure in the area warrants that price or they think that money will solve their current needs. You negotiate based on that anchor and buy it for 9M. After a few years, you put it back in the market and the best offers you are getting are Kshs 7M. You realize that you bought an overpriced plot. I know of places where 1 acre is Kshs 300,000 but an 1/8th of an acre is also Kshs 300,000. This depends on who the seller is and how much information the buyer has.
You have had a bad experience or someone has shared a bad experience in the past with property purchase, you might have anchored your mind to avoid real estate investments. This might lead to an analysis paralysis. We spoke about analysis paralysis in part 1.
According to Madeline Miles (2023) as quoted by betterup.com, here are a few ways to detect when you're anchoring.
You focus on one piece of information. Most decisions aren't black and white. Try not to place disproportionate importance on one bit of data to make better decisions. For example, imagine you're setting a budget to buy a new home or a plot. If you only consider the property's price, you leave out many other important factors like infrastructure, social amenities e.g. kids play area, gymn, club house, green areas, security e.t.c that could end up giving you a better experience in the new home.
You disregard conflicting information. Because anchoring bias makes us trust initial data, we're more hesitant to accept new information. E.g. you want to buy an apartment to set up an AIRBNB business. You look in only 2 places, Kilimani and Kileleshwa but you are unwilling to look at other fast-growing areas with phenomenal potential like Tatu city.
How to avoid anchoring bias for better decision-making.
Educate yourself. The more you know about a particular subject, the less likely you'll be swayed by incomplete or misleading information. Before making an important decision, pay attention to the details. It's easy to get tunnel vision when making decisions solo. Ask for advice from people who better understand the subject matter and can provide an objective opinion. For example, if you are buying a property, conduct due diligence using your lawyer and ask your valuer to advise on the value. Price is what you pay, value is what you get.
Write it down. Write down exactly what you are looking for and what its intended to accomplish. E.g. I am looking for a 2-bedroom apartment withing a budget of Kshs 9M that will give me a rent of Kshs 50,000 per month and with potential for capital growth. Or I am looking for a ¼ acre plot in a gated estate within 30 km radius from Nairobi CBD preferably along Thika road with a budget of Kshs 10M.
Next we will talk about confirmation bias.
We have plots (e.g. Oaklands and Kijani Ridge) and apartments (e.g. Unity Homes) for sale and warehouses to let in a Special Economic Zone (SEZ) (e.g. Samtech Business Park) and in an Export Processing Zone (EPZ) (e.g. Africa Logistics Properties ALP in Tilisi). You can choose from more properties in Tatu City, Ruiru, Nairobi and other parts of Kenya.
Lets talk +254 723 477035 or email info@kariukiwaweru.com
Valuer Kariùki, MRICS
Registered & Practicing Valuer & Estate Agent, Kenya.
Chartered Valuation Surveyor. Global