Week 1.  July 1st – July 8th 2017
The Engineer advised that because of the nature of the black cotton soil on the plot, the client should excavate out the black cotton soil that is undesirable for construction. The Structural Engineer together with the Architect and Quantity Surveyor advised a 2 meter deep excavation of all the area where the house will sit.
The contractor decided to use mechanized methods to reduce on time and for whatever other reason. The black soil was dumped somewhere and the contractor will import red soil and hardcore from another source to fill up the pit created.
Lesson learned.
If the plot you want to buy has black cotton soil or is prone to flooding, know that constructing on that land will be significantly more expensive than on red or rocky soil so avoid it if you can.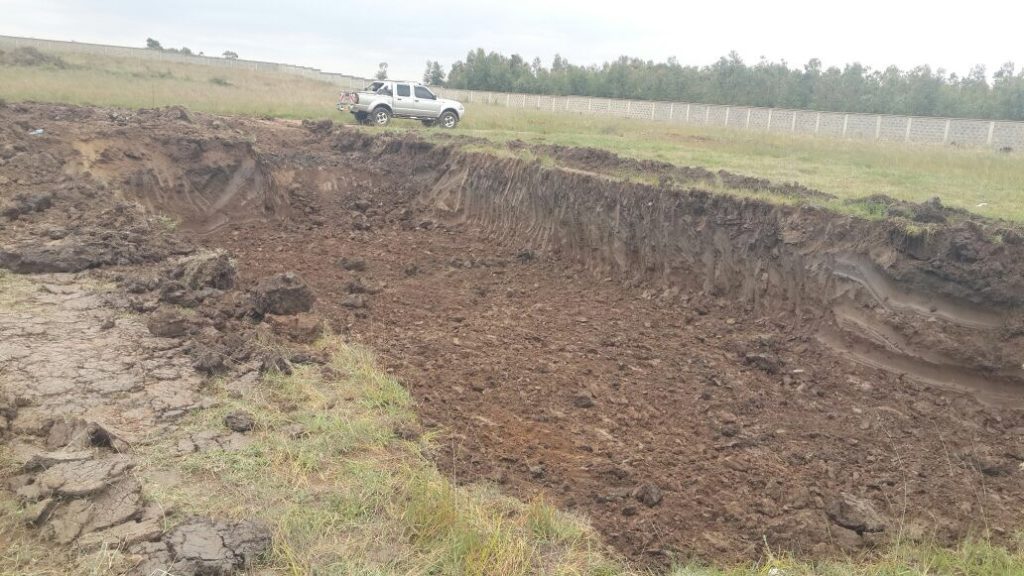 The contractor also took the liberty to build a small store / site office for temporary use during construction.  He also set out the house as per the architectural and structural drawings. The Client, contractor and Architect measured the "set out" areas ( set out using wooden posts as shown below) to confirm that they are in accordance with the architectural drawings and the clients expectations.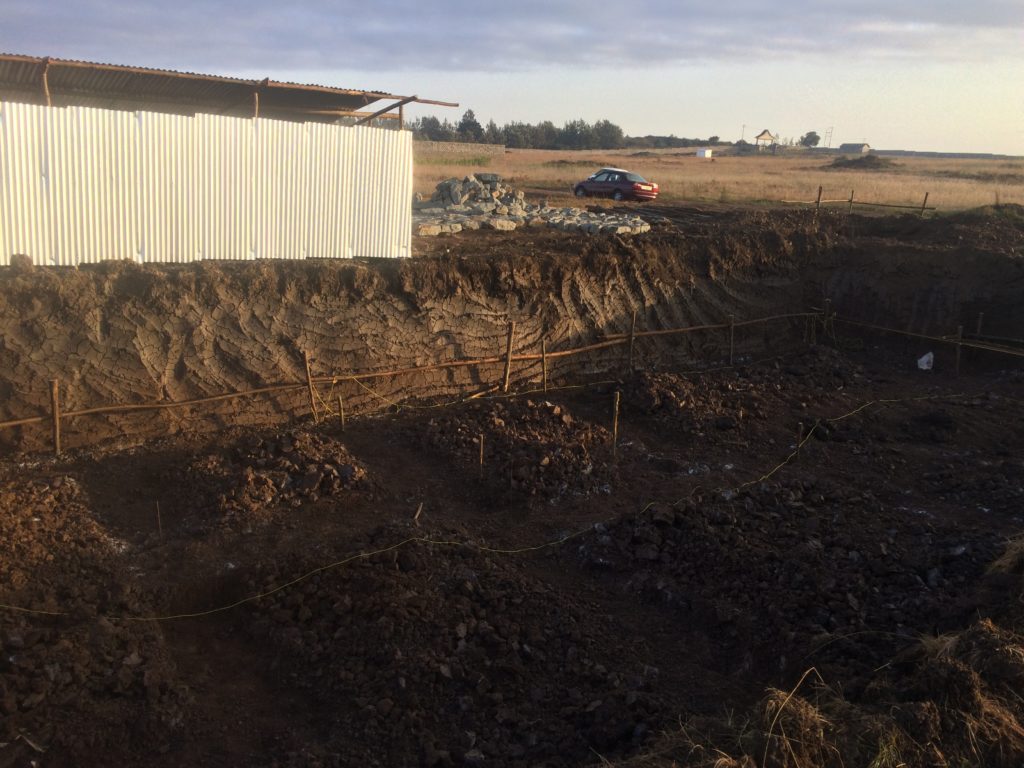 Setting out photo. Source: kariukiwaweru.com
Special thanks to the client for allowing us to take the photos and granting us access every week.
Kariùki Wawerù
PS. Kariùki Wawerù is the author of Kenya's ONLY real estate book called "The ABC of Real Estate Investment in Kenya". To have the book delivered to your door step, kindly call +254 723 477 035 or email info@kariukiwaweru.com