Materials
Ballast
Cement
sand
stone
Hardcore
Quarry dust
Metal bars for the beams and columns
6*1 wood to form frames for the beams

The structural engineer this week made his first site visit to confirm the contractors had reached stable ground where they could construct the foundation of the house. The trenches were about 3 feet deep.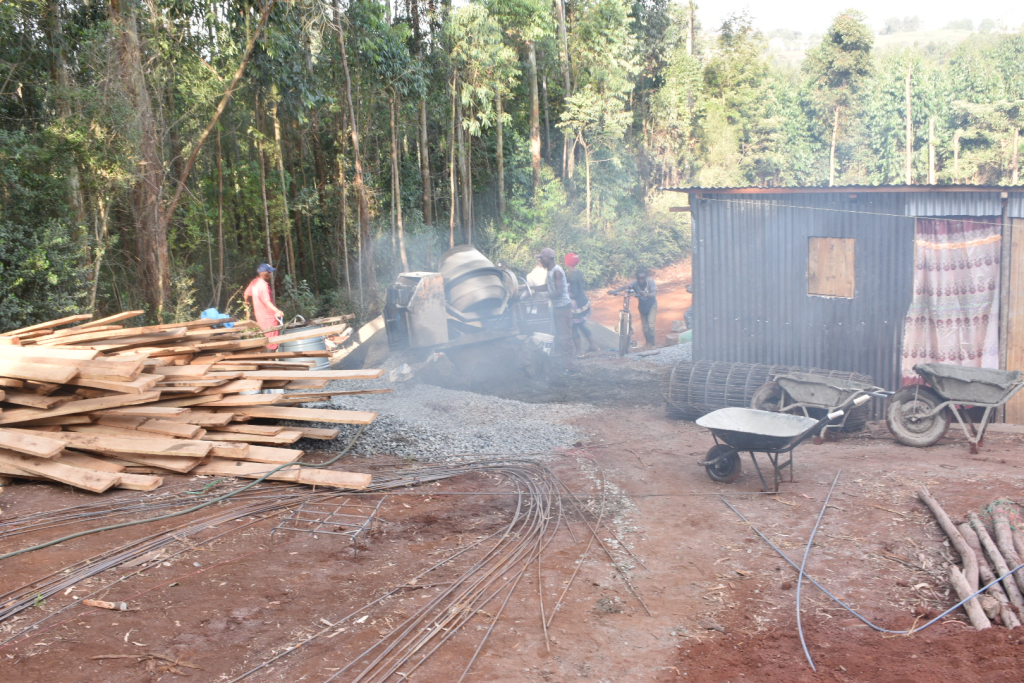 The strip footing reinforcement had been prepared earlier using the d12 metal bars. The contractor laid 50mm concrete mix as a base, then placed the reinforcement bars on the base. He explained the reinforcement bars could not be placed directly on the soil to avoid rusting. The column bases and the columns were also fixed at the same time.

The reinforcement bars were then fortified with a 250mm concrete mix at a ratio of 1:2:4. This brought the strip foundation to a total width of 300mm.
We were shocked at this stage by how much cement the strip footing consumed.

Because this process is water intensive and the water we had in our tank was not sufficient, we had to buy water using a tanker. Lesson- always ensure the tank is full the cost of the tanker is about 10 times the cost of the local water supply and over 20 times the cost of the council supplier especially for the 'koroga' process

Once the mixing was done, the next day and for the rest of the week, the contractor spent the week laying the foundation stones. The foundation level is between 5 and 7 courses depending on the level of the house.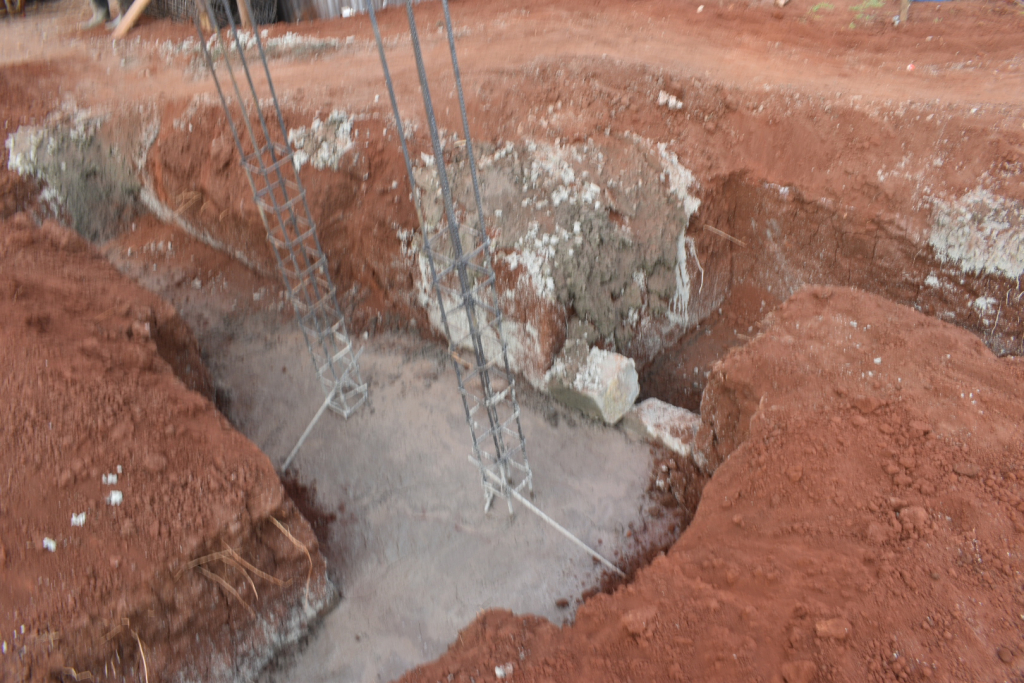 To maintain the structural integrity we had 2 retaining walls to support the weight of the house. The retaining wall has both columns and beams.
one of the key lessons learnt this week during the walling process is the importance of allowing professional Construction Managers to run with the process. There was a slight labour issue which slowed down work for about 2 days. Fortunately, the contractor was able to identify the problematic fundis and eject them from the site.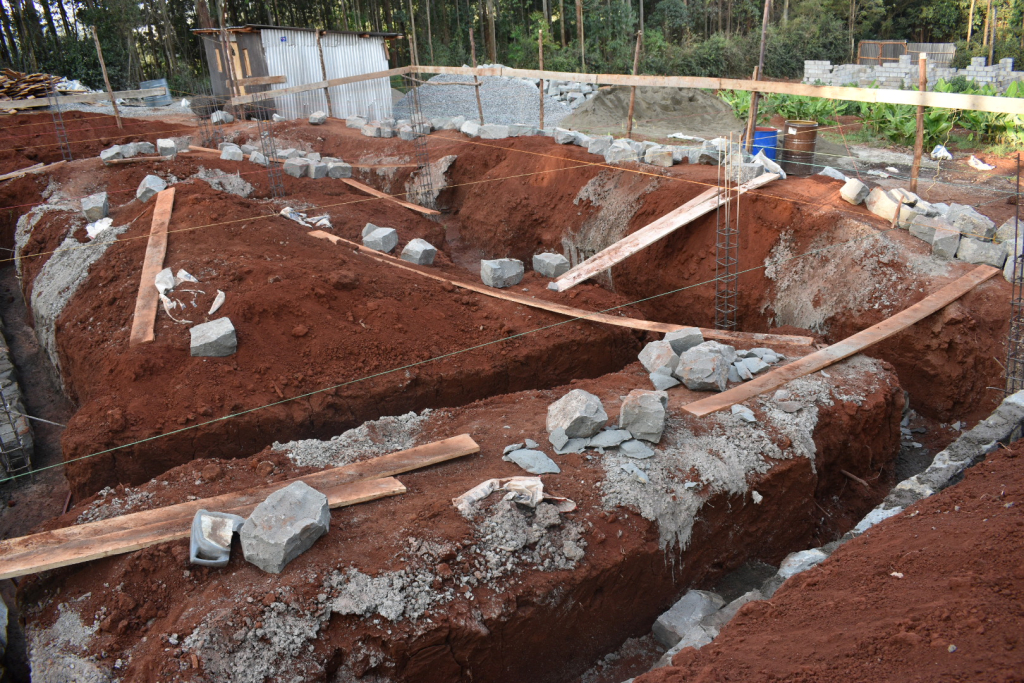 In week 4, we hope to complete the foundation.
Next week we will look at back filling, lay the foundation slab to complete the substructure then start on the house walling.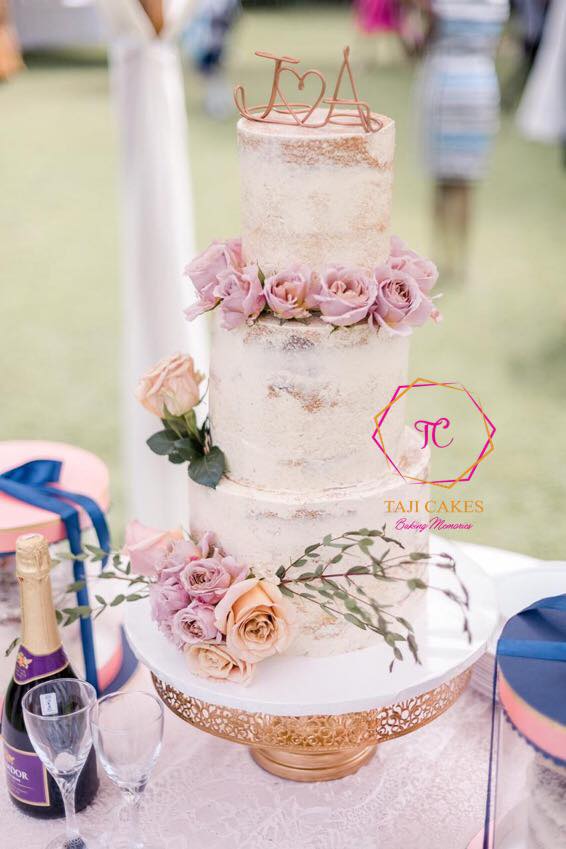 I appreciate your feedback. Please reach me on 0723477035 or email info@kariukiwaweru.com
Valuer Kariùki, MRICS
Registered & Practicing Valuer
Chartered Valuation Surveyor.