Items required this week
Hose pipe
Fork jembes – provided by the contractor
Spades – Provided by the contractor
Plumb line (Kabiru)
Materials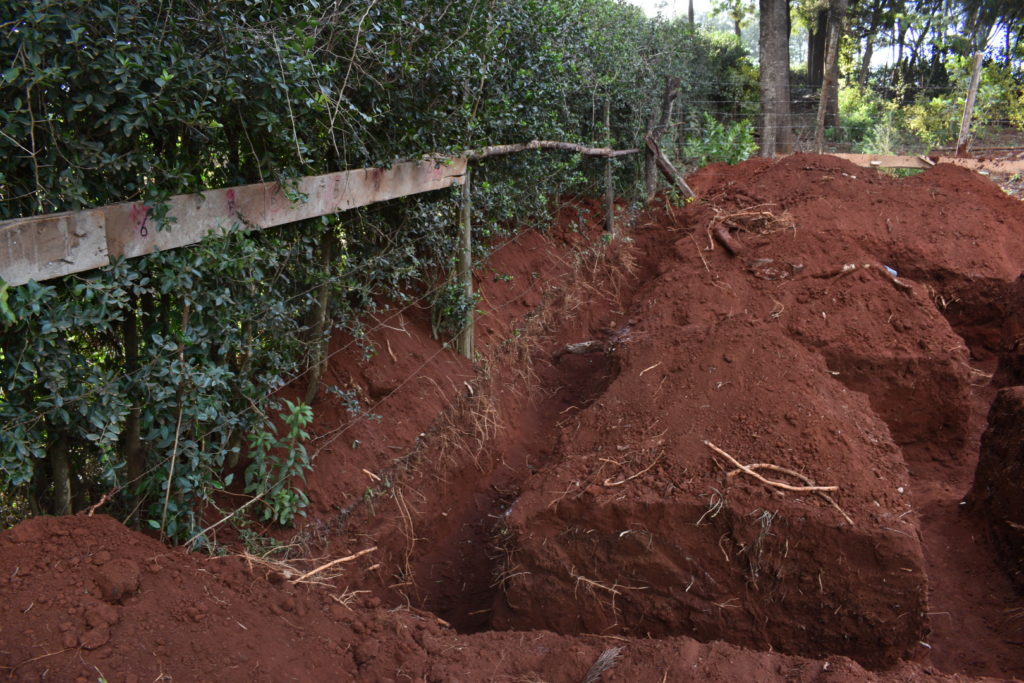 This week the contractor started digging the foundation trenches.
The land is on a slope of about 2.7m and this week we were grateful that the architect  requested us to get a topography survey done before she finalized on the house plans.  tip… if your land is slopped, get a topo survey done. Surveyors charge between 20k and 50k for the topo-survey per parcel, but it saves you over 300k in excavation costs and back filling of the land
As a result, the house was designed  with  a stepped foundation ie, the foundation has about 3 different levels, so we were saved the cost of leveling the land and excavating during the foundation process.. Next week I'll share the stepped foundation
Once the initial trenches were dug, the hose pipe was filled with water to check the level of the foundation was straight and regular.  Once the required levels were met, they also prepared the pits that would host the column bases.
The chuma fundi also started preparing the strip footing that would be used in the foundation. He also tied up the iron rods.
We also started preparing the materials required to start the foundation construction that will be carried out in Week 3.  We met with several suppliers and checked the quality of material before ordering.   we made the order for the following construction items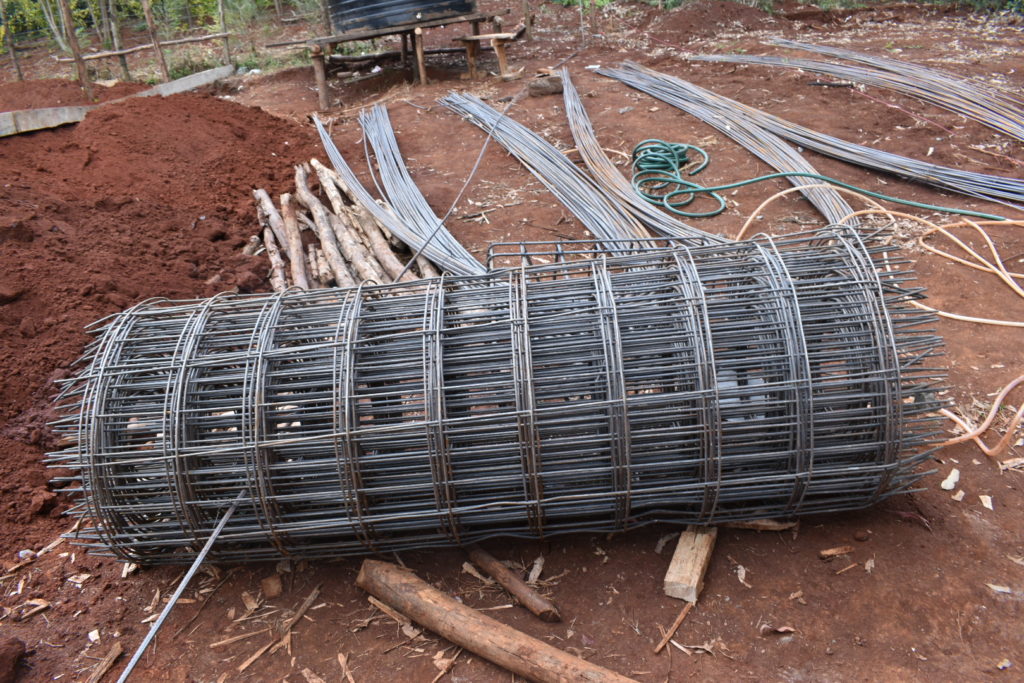 Ballast
Foundation stone- 9 inch from Kajiado-
Rock sand from Kajiado
Cement- we found a good supplier who provides at wholesale prices and does delivery for a minimum order quantity of 200 bags- saved us about 50 bob per bag as compared to procuring locally
Next week we look into the construction of the foundation.
I appreciate your feedback. Please reach me on 0723477035 or email info@kariukiwaweru.com
Valuer Kariùki, MRICS
Registered & Practicing Valuer
Chartered Valuation Surveyor.