Ever since Jane Wangui and her husband bought their home in Lower Kabete, Nairobi, it has been a cat-and-mouse game with the seller.
For seven years, they have pursed the developer to hand over the land titles, to no avail. They have hired lawyers to follow up on the case, but "they vanish along the way".
"We don't know why these lawyers disappear," she says.
Together with 11 buyers, they each bought a house for Sh15.5 million. But on its completion, the seller raised the price to Sh17.5 million.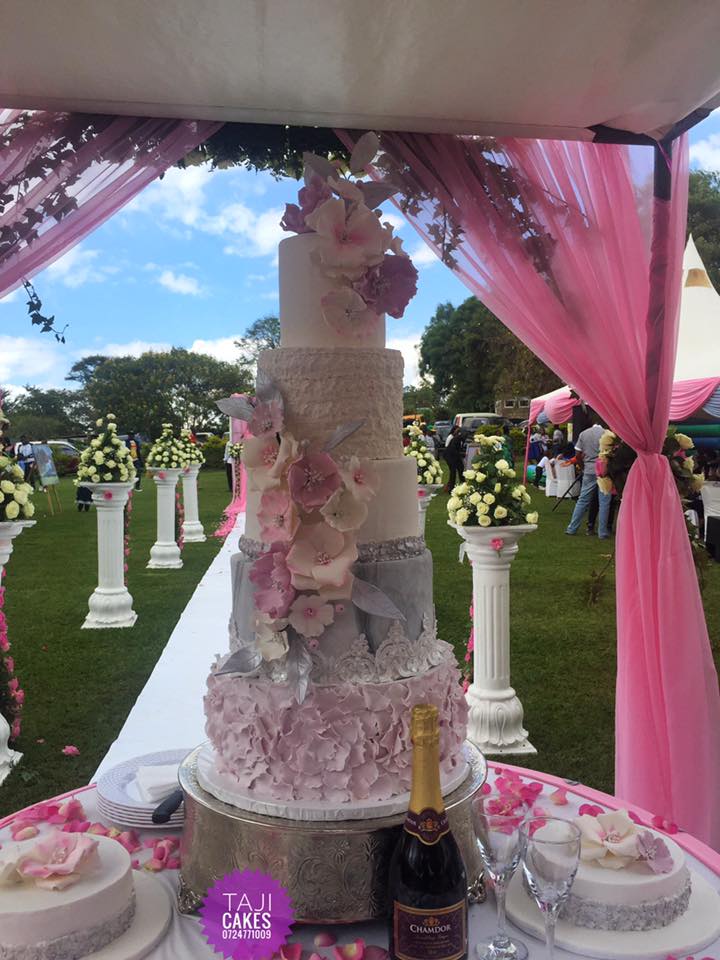 Mrs Wangui told her lawyer to pursue the case since the signed sale agreement was clear on the cost. But the seller insisted he had added antiques in the house, pushing up the cost by Sh2 million.
"My husband just said we pay him," she says.
The seller also told them to pay for the house in full instead of the 10 per cent deposit provided by law, citing high interest rates.
After moving into their dream home, they discovered that the swimming pool, gym and club house which they had paid for had not been built. "We actually had to do it with our own money," she says.
And in the last communication with the seller, he e-mailed copies of the title deeds. What can someone do with e-mailed title deeds? Mrs Wangui wonders, saying she had hired another lawyer to follow up on the case.
She represents hundreds of home buyers who fall prey to shrewd developers and sellers.
From chipped floor tiles, water leaks in bathtubs which seep though walls, peeping, bare electricity wires, substandard toilet seats and door knobs that are left in your hand as you open the door, home buyers are spending millions of shillings in fixing defects after buying pre-built houses.
Rain starts beating
Recently, a group of buyers who bought a holiday home at Red Hill, Nairobi, were contemplating to move to court after the developer failed to provide a promised racing track.
The developer put up additional houses on the space set aside for the racing track to meet high demand.
"Developers in Kenya always have the upper hand. They can do as they please. They make sale agreements which favour them and leave the buyer with no rights," says Mrs Wangui.
When did the rain start beating us? Fraud in the property market sector started a few years ago when people with prime land approached developers to construct houses.
Over time, developers have become greedy. They take 10 per cent deposit from buyers only to sell the property to those paying cash.
"I bought an apartment on Riara Road in 2004, paid the 10 per cent only for the house to be sold to another person. I was lucky to get back my money. My mum went to school with the developer so she talked to her and I got back my money. But the rest of the buyers fought it out in court," says Mrs Wangui.
Off-plan buyers are the hardest hit. Developers are duping buyers into paying millions of shillings for beautifully designed marketing brochures or well-arranged show houses and not their dream homes.
Other buyers have to spend a lot of money to fix defects in new houses even before the end of the six-month period when developers are expected to fix any defects.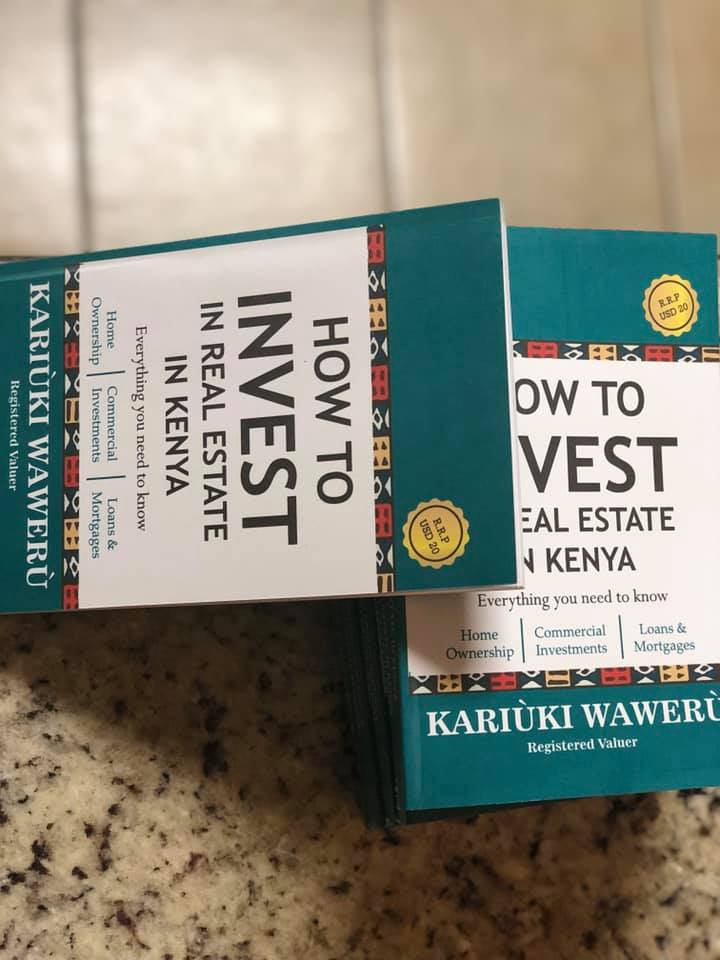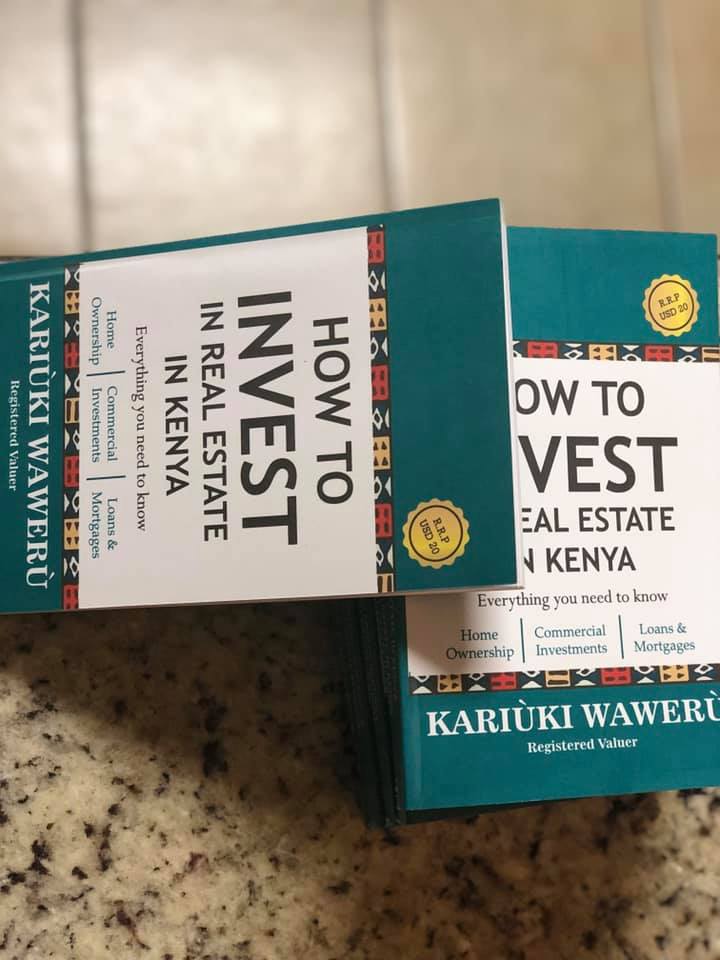 While those brave enough opt to fight breach of contracts in court, most buyers resolve to shoulder the burden of repairing cracks in walls or fixing loose electricity wires.
Stephen Oundo, the National Construction Authority (NCA) chairman admits that such cases do occur.
"But there are cases where the contractor will adjust the colour of the paint or design of the house because it is not practical. But in the end, he produces something that is of better quality than was earlier proposed," said Mr Oundo.
While this could be the case, David Nahinga, a director and quantity surveyor at Ujenzi Bora Investment, offers a different view.
"That is rare. Why should contractors spend more on materials if they can make more money by substituting?"
Real estate lawyer, Abdiwahid Biriq of Sagana, Biriq & Co. Advocates says unscrupulous developers have contributed to the rise in cases of poor workmanship and fraud in the sector.
His firm is currently handling cases involving breach of contract, with Mr Biriq saying these disputes arise because of dishonesty.
''There were days when someone could visit the land offices and they were handed papers to sign from home. But this no longer happens because of distrust.
"If a developer promised clay roofing and delivers something different, then that is definitely a breach of the sale agreement. But if there is a leaking roof, then this is a defect. A liability period of six month is provided by law and this mishap is usually repaired by the contractor," Mr Biriq said.
Whereas the law is clear on defects, most developers never take responsibility. Mr Biriq advises buyers to hire lawyers to help them avoid some of these problems, especially disputes touching on titles and breach of contract.
"It's better to spend on due diligence than end up losing Sh9 million," he advises.
What buyers need
He also asks buyers to be cautious and enlist the services of a qualified law firm.
"Has it ever occurred to you what will happen when you offer money to an independent lawyer and they get hit by a car?" he asks, adding that law firms have structures which continue to function in case of any eventuality.
But what recourse should buyers take? Architectural, mechanical, technical, electrical drawings and bill of quantities are the five important documents home buyers should obtain whenever buying off-plan developments.
Bill of Quantities
Bill of quantities (BOQs) clearly state the materials that will be used in the project and specification. Request for unpriced BOQs in case the developer has reservations of you knowing the cost of the materials.
"Most people who buy houses off-plan have little information on the specifications of the building; they rarely ask for documents like structural and architectural drawings and bill of quantities to know exactly the type of sanitary fittings that will be used in your house," Mr Nahinga said.
When you are buying a house, he noted, you are buying from the roof to the door knob, and these contribute to the cost of the building. These documents are a proper proof in court, in case of breach of sale agreement.
"If a developer shows you a drawing and hasn't specified the materials that will be used to construct the house, there is a problem," said Mr Oundo.
The inability of buyers to adequately interrogate the finer details on the sales agreement is another cause of alarm.
Some developers often pass the cost of constructing jogging tracks, swimming pools and club houses to would-be homeowners.
Buyers are advised to check if such costs have been factored in.
Apart from helping home buyers interpret details in the fine print, property lawyers also assist in conducting due diligence on the project. Due diligence is a verification process undertaken by a lawyer or individual on parties involved in a sale transaction.
This includes meeting the developer in person and creating a relationship with them so that you don't part with money unless you are satisfied, a title deed search to authenticate the signature of the undersigned and doing a background search on the land seller to rule out impersonation.
Lawyers also engage surveyors to ascertain whether the title deed, land number and deed plan for the land tally. Title deeds sometimes don't match with the deed plan or plot in question.
In the case of property, home buyers are advised to conduct a background check on the construction team, starting with the developer.
Due deligence
Check his reputation, financial status, previous projects and customer feedback. This will help inform you whether they are crooks or genuine. Feedback from previous clients guides the buyer's decision.
The same due process should be applied to the consulting team. Confirm whether the consultants are registered under relevant professional bodies.
Check their resume, including past projects and conduct a search on the company at the Registrar of Companies.
"If the property later has defects, a professional will be liable because it's an issue touching on professionalism. But if the house was built by quacks, you will not have recourse," said Mr Nahinga.
Architectural drawing
In the case of buyers opting for ready houses, Mr Oundo says: "Look at it and ask yourself what aspect of the project you are buying. Is it the house or the plot of land with a structure erected on it?''
Most property sale contracts often have it that the client is purchasing the land. So be careful.
"What developers actually sell, if you look at sale agreements, is land. The document often quotes the plot number. Buyers should therefore know if they are buying the land or the structure erected on the land," adds Mr Biriq.
Also ensure you have either titles to the land or in case it's an apartment or shared space, get the sub-leases. Most developers or sellers hold onto titles so that they can revert to them after the 99-year lease ends.
In case you are purchasing an old house, ensure it's renovated before you buy. Also hire a structural engineer to do integrity tests on the building to see if it is sound.
The structural tests will also reveal the life span of the building. Most buyers are lured by the beauty of a house only for it to start falling apart before long.
Property owners are also advised to renovate their homes frequently. This ensures the longevity of the building and minimises repair cost whenever you want to dispose of it.
Off-plan buyers should buy only after seeing a sample house.
Full payments
Avoid making payment purchases in full. Delay the payments to prevent the developer from disappearing or doing a shoddy job. Sign documents of occupancy after you have done due diligence.
Buyers can also take time to supervise construction of the houses; at the end of the day it's your house, you will live in it, not the developer.
Buyers cannot make adjustments on off-plan projects, but they can ensure every aspect of the project matches with the proposed design. Hire a clerk of works; he can supervise the house construction from foundation to roof top. Send the materials for testing if you have to.
If the developer decides to change the materials, they should be of similar quality.
But even with observing all due diligence, unresolved disputes are bound to arise. So how should buyers address disputes?
Mr Oundo advises aggrieved buyers to first seek redress with the developer.
"Find out if you can resolve the problem with the developer. If not, then the buyer can opt for alternative dispute resolution mechanism (arbitration, mediation or adjudication), but the court should be the last resort," he says.
You can sue the developer if he breaches clearly defined terms and conditions and contractual agreements.
"The seller has contractual obligation to meet the fine details of the agreement," says Mr Biriq.
-businessdailyafrica.com