The past
Recently I met a 50 something-year-old lady who has been living in Ruiru since the year 2000. This is her story in brief. Let's call her Mary.
Mary, then in her early 30s bought two 1/4 acre plots in Ruiru in the year 2000 for Kshs 60,000 each. The following year, she sold one plot for Kshs 80,000 making a 33% profit. She then managed to buy several more plots in the area. It was a coffee area and most of the land still had coffee bushes.
Currently, there is a tarmac road passing right outside her house and a petrol station a short distance away. She has managed to build shops and is currently getting her early retirement money from the rent she receives.
She is selling one of the 1/4 acre plots for Kshs 7.5 million. Let's try to calculate the return on investment over the 20 years or so.
ROI = Net Profit / Total Investment * 100
ROI = (7,500,000 – 60,000) / 60,000 * 100 = 12,400 in 20 years
Average ROI per year 12,400 / 20 = 620%
This is a supernormal return.
The present
In my opinion, I do not expect that the Kshs 7.5 million plot will appreciate significantly soon. I think the appreciation curve for this particular area has flattened and anyone buying a plot hoping to get capital appreciation needs to consider different factors.
The road network has improved significantly in the past 20 years in various parts of the country so using "access to tarmac" as a marketing strategy has lost most of its appeal.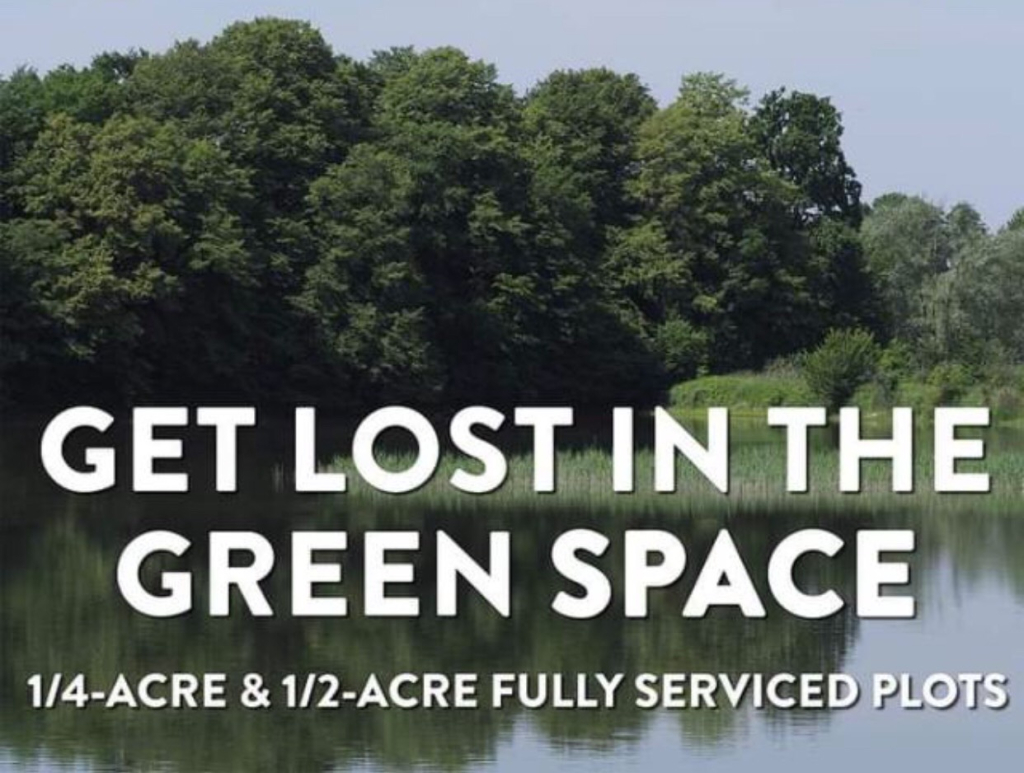 The future
The future of real estate in Kenya is in aggregation. Valuer Kariuki, 2021.
To aggregate is to have a cluster of things that have come or been brought together.
Since Kenya's general road and rail infrastructure has improved, the real estate buyers or tenants have an option to live nearer where they work, or if they work remotely, then they can live anywhere, literally.
Ruiru stands out on this aggregation concept. There are two upcoming master-planned investment destinations with 2 new CBDs, 2 well-planned industrial zones with industries already operating. There are a few industrial plots available that have tax advantages and those without tax benefits. Water, electricity, tarmac roads, fire fighting equipment, security, and an airstrip for ease of movement are already in place.
There are people already living in the residential zone in apartments and own homes. The apartments currently have an offer and so do the plots.
Buy these plots or apartments on offer with up to 3-year payment plans and print this article. After the 3 years, more industries will have been set up, more people will have built their houses, the CBD will have taken shape and the best part is that your plot or apartment will have appreciated significantly. My conservative estimate is that you will be able to sell it at double the amount you pay for it today.
Use your end-of-year bonus wisely by putting in a 10% deposit on the few remaining plots on offer. Your Chama can also buy a commercial plot and build apartments for sale or to let.
As you share this link with your friends, click here to order your Tajicakes.
I appreciate your feedback. Please reach me on +254 723477035 or email info@kariukiwaweru.com
Valuer Kariùki, MRICS
Registered & Practicing Valuer
Chartered Valuation Surveyor.