A right/competitive price can be achieved when the developer gets funding using cheap money borrowed from the Government, pension funds, or foreign banks and extends the same discount to the buyers. Another cheap source of money is off-plan sales.
If one developer gets a loan at say 4% and another at say 14% and they both want a 20% profit, then one developer will have to sell his property at a 24% margin while his counterpart will sell at a 34% margin.
In most cases, the source of funds is what causes one development to be fully sold out while another struggles to make sales.
As a developer, the right price should be determined from the planning stage with a proper feasibility study and a professional valuation of the property that you intend to buy.
The valuation of the parcel of land that you intend to buy and develop should be done using the residual approach as opposed to the market approach in order to get the correct picture of the actual value of the land vis a vis the proposed development. If you have already bought the land, the residue approach might suggest that you sell the land as is or change the design of the proposed development. Talk to a valuer to understand the difference and start off on the right footing.
As a buyer, get a valuation of the property before you buy it. You might be surprised that the property you are about to purchase is overpriced by Kshs 1 or 2 million. Then approach the seller with the valuation report and negotiate for a better deal. Don't assume that you know, talk to a valuer.
Buying the property at the right price is like buying a cow. When you go to buy a cow, you want one that is already pregnant with a good seed. This will mean that in a few months you will have a calf as you also enjoy some fresh milk at least twice a day for the next several years. Avoid buying a cow that has reached menopause.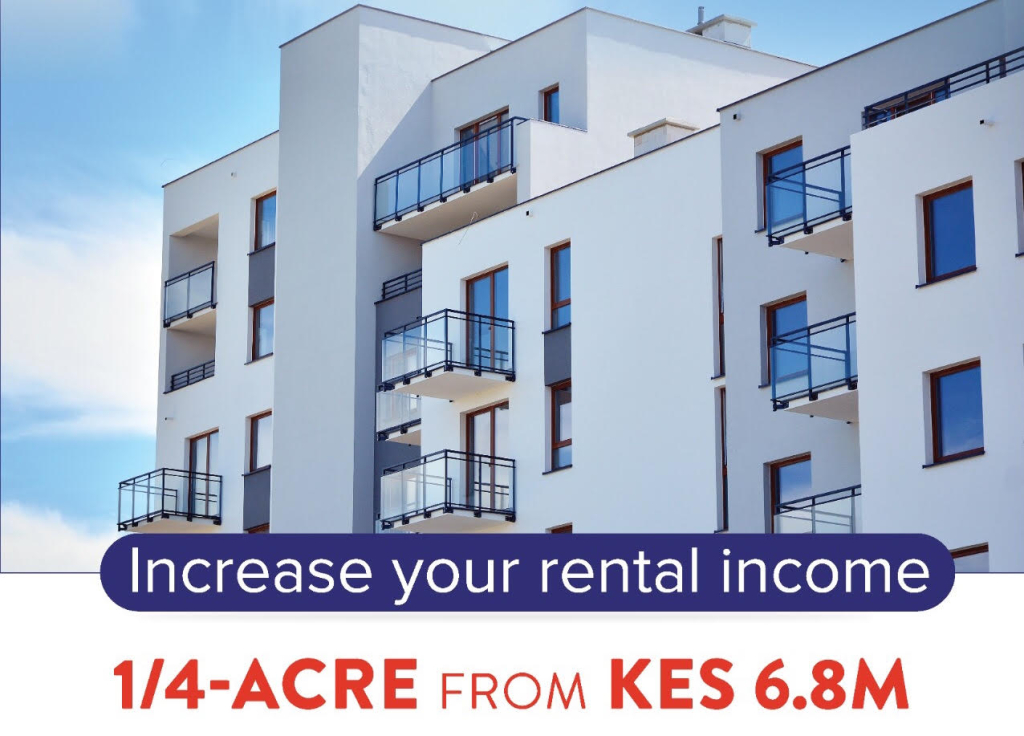 This November we have some good deals of up to 50% off on plots for residential development in a gated controlled estate and plots for building apartments in a fast-growing area 30km from Nairobi. The best part is that you only need to pay a 10% deposit and the balance can be spread over a 3 year payment period.
As you share this link with your friends, click here to order your Tajicakes.
I appreciate your feedback. Please reach me on +254 723477035 or email info@kariukiwaweru.com
Valuer Kariùki, MRICS
Registered & Practicing Valuer
Chartered Valuation Surveyor.