As we continue focusing on investing in property in Ruiru, this post will focus on understanding the area along Ruiru-Githunguri road. Last week we focused on the Eastern bypass. Click here to read part 1 of this series. The previous week we had focused on Kamiti road. Click here to read the article on Kamiti road.
Ruiru-Githunguri road (let's just call it Githunguri road) has several similarities to Kamiti road.
Unlike many other roads in Ruiru, Githunguri road is not popular and is actually largely unknown by many people. This is because to access it you have to go through Ruiru town that's off Thika super highway exit 11. In addition, most of the land along that road was and some still is vast coffee plantations spanning hundreds of acres. Most of the land subdivision along this road has been done from around 2010. The previous owners of some of these coffee estates (Stanley Githunguri, James Kanyotu and others) were able to hold off selling their land till about 15 years ago.
Githunguri road is the road that connects Ruiru town to Kwa Maiko, Githunguri town and Uplands town (off Nairobi-Nakuru Highway). This means that someone on Thika road or the general Mt Kenya region who wishes to go to Nakuru will not need to go through Nairobi but will instead use this road. The road is under construction by a Chinese contractor and will probably be completed sometime in 2021.
Property in Ruiru has in no doubt taken a rise in value, but there is a lot of traction in neighboring neighborhoods given various factors such as good roads. There are plans to expand Kamiti road into dual carriage to pass through Ng'enda road (This is a 40 meter wide road that passes through Tatu city), crossing Githunguri road and going all the way to Gatundu. Click here to read more.
There are several estates along this road. The biggest is probably Imani estate measuring over 800 acres, followed by Ukombozi estate measuring over 170 acres. Mhasibu sacco has two estates each measuring over 100 acres. Ruiru Greens phase 1 measures about 25 acres and phase 2 about the same acreage. All these are controlled residential estates and mostly surrounded by a perimeter wall allowing the plot owners to avoid incurring the extra cost of putting up individual perimeter walls. The green fences inside some of those estates look really nice. There are other smaller residential estates along the same road. Important to note that Ruiru Greens phase 2 and part of Imani Estate had a court case that has been concluded recently. Click here to read about it.
The residential plots along this road in gated estates are going from Kshs 2.7M – Kshs 4.2M per 1/8 acre plot depending on the estate and the level of development within the various estates. The commercial plots are priced higher. If you want to build immediately, the plots going from Kshs 3.5M for 1/8 acre will serve you well. If the plan is to build a residential house in another 3 to 5 years or you want a plot for speculation, then the Kshs 2.7m plots are the right option for you.
If looking for property in Ruiru, you will come across Tatu City, Sasini coffee and Yadini coffee estate as major landowners along Ruiru-Githunguri road. Sasini,  Yadini coffee and a few other coffee estates along this road are still in the business of coffee planting and processing. This means that the tree cover along this road is very good.
The section of Tatu city that touches Githunguri road is their phase 2 which is currently under infrastructural development. Tatu city is a master planned city on 5,000 acres with immense opportunities for investment. Please click here to learn more about the opportunities in Tatu, like a "New Runda" where ¼ acre plots are selling from Kshs 13.7M and 2 bedroom apartments going for USD 44,000.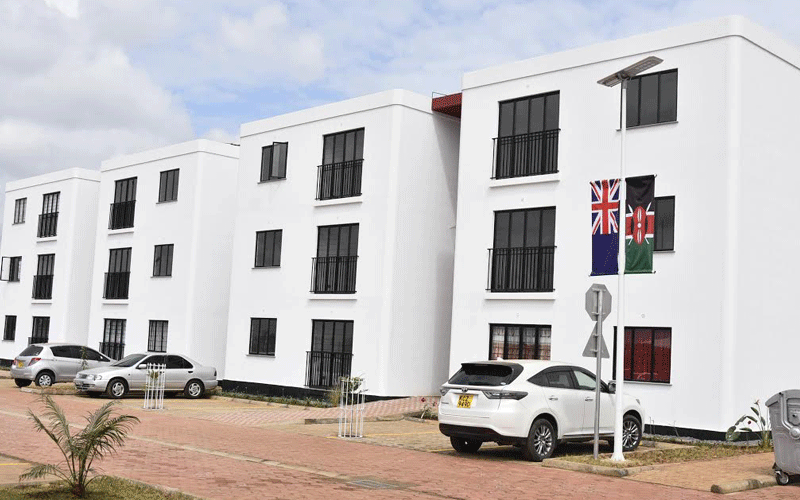 Special Economic Zone (SEZ)
Tatu City is a Special Economic Zone (SEZ). The major selling point of SEZs in Kenya are the tax shields offered within the confines of an SEZ. Particularly, from a tax perspective, SEZs are considered to be outside the customs territory of Kenya, thereby operating within a jurisdictional bubble that shields them from taxes and similar regulatory hurdles that directly or indirectly impede trade. Consequently, licenced SEZ enterprises, developers and operators benefit from various tax rebates such as exemption from excise duty, customs duty, value added tax, advantageous corporate income tax rates and preferential withholding tax rates, especially in relation to profit repatriation. Which corporate wouldn't like these advantages? What this means for those who will have bought these USD 44,000 apartments is that there will be consistent income from renting them out to all the thousands of people who will be working in Tatu city.
Future projection
By 2025, most of the estates along this road will probably be 50% occupied with beautiful architecture. For the gated estates to thrive better, they will need to divide themselves into smaller estates within the same estate to enhance a "nyumba kumi" initiative to bring about a community feeling.
I hear there are plans to install a sewer-line to serve Githunguri road. When it is done, the value of plots will increase and apartments will start to come up in the commercial zones.
The proximity to Tatu city is a positive thing. Since Tatu has superior infrastructure, services and amenities, the investors who want to build rental units along Githunguri road will need to be very innovative on the type of apartments that they will be putting up and charge very competitive prices to get consistent clients. The best part is that there will be a spill over of willing tenants from the hundreds of thousands of workers who work and will be working within Tatu.
Once the road is completed to Uplands, there will be more traffic which means that smaller shopping centers and eateries will mushroom along the road. Investors with larger parcels of land (1 acre and above) are likely to benefit more as they will be able to have bigger and more attractive entertainment centers with ample parking, car wash, kinyozi etc.
There is a need for hospitals, private schools, supermarkets, shopping centers and office blocks along this road. Again, those with above one acre of land have a real advantage.
In 2025, my conservative projection for property in Ruiru, is that the 2.7M plots will be selling at 5 million.  The 3.5M plots for 5 million. The Usd 44,000 apartments for Usd 80,000 and plots in the "New Runda" will be going for Kshs 32M from the 13.7M. Click here to see how i calculated some of these projections.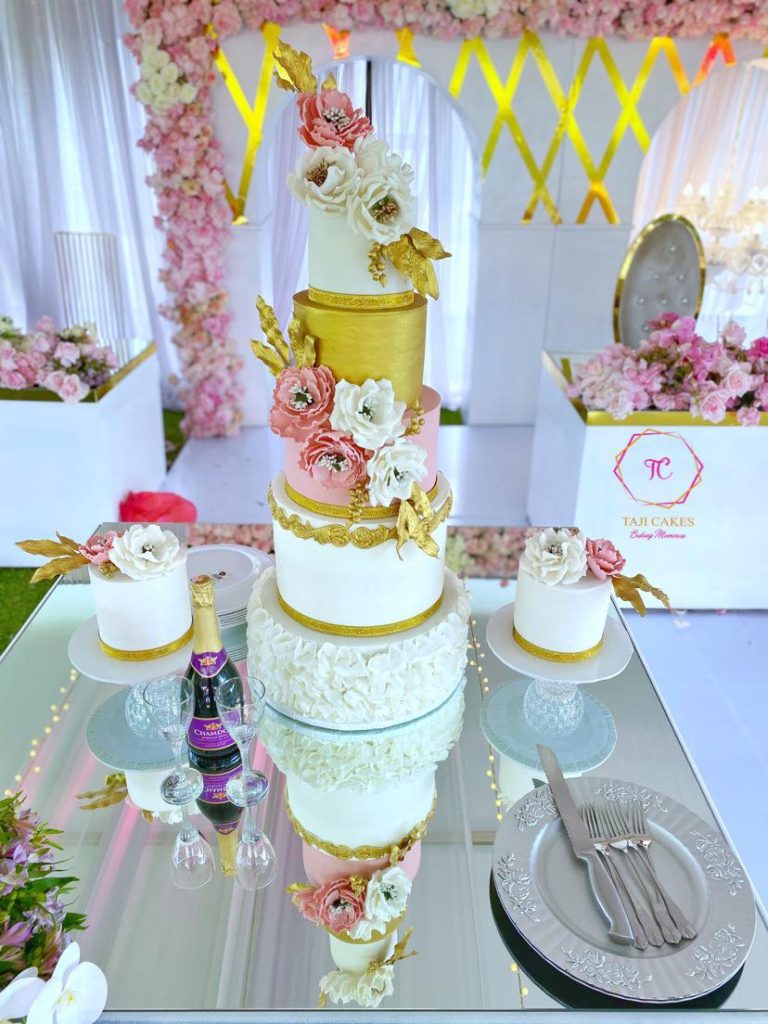 Investment opportunity in summary
Buy 2 bdrm apartments from USD 44,000 and get rent of Kshs 30,000 per month exclusive service charge or live there.
Buy serviced residential plots in a gated estate from Kshs 2.7m for 1/8 acre to develop in 3 years or for speculation.
Buy ready serviced plots for immediate development from Kshs 3.5M or 1/8 acre.
Buy a fully serviced high end residential plot in the "New Runda" from 13.7M for 1/4 acre.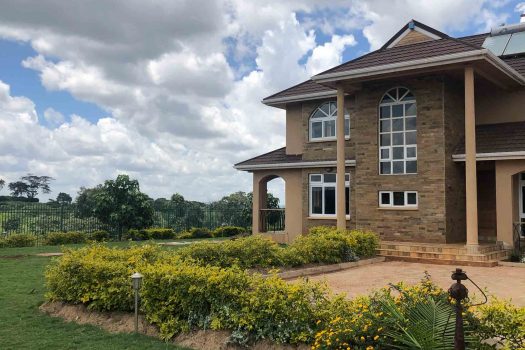 Generally, all the land along this road has leasehold titles. I will tell you about some other land off another road that has major issues with title deeds and double allocation. We will talk about this next week as we continue the journey on investing in property in Ruiru.
I appreciate your feedback. Please reach me on 0723477035 or email info@kariukiwaweru.com
Valuer Kariùki, MRICS
Registered & Practicing Valuer
Chartered Valuation Surveyor.