Last week we saw why all serious real estate investors should be visiting Ruiru, not just for the tasty roast meat at Kamaki's or fish at wakalucy (pronounced wakarucy) but more importantly for its investment potential. Click here to read part 1 of this series.
I would like us to zoom into different parts of Ruiru and see whether there is an opportunity or not.
We will look at the history, present and prediction of the future of the various zones within Ruiru.
Let us begin with Kamiti road between Kamiti corner and Ruiru town.
Kamiti road is the road that connects Ruiru town to Kiambu town. There are plans to expand it into dual carriage to pass through Ng'enda road (This is a 40 meter wide road that passes through Tatu city) all the way to Gatundu. Click here to read more.
The two major land owners along that road are Tatu city and Prison staff training college. Tatu city is a master planned, privately owned city on 5,000 acres with immense opportunities for investment.
There is a "New Runda" along that road. In 2013, ½ acre was going for Kshs 5 million. In 2016, ¼ acre plots were going for Kshs 6M. Today ¼ acre are selling from Kshs 13.7M and Kshs 26M for ½ acres.
Year
Size
Price
Appreciation
 
2013
¼ acre
Kshs 2.5 M
2016
¼ acre
Kshs 6 M
46% per year
2020
¼ acre
Kshs 13.7 M
32% per year
Average rate of appreciation
(46+32) / 2 = 39%
2025
¼ acre
Kshs 32 M
Assuming an appreciation of half of the 7 year average 39/2 = 18.5% per year for 5 years
My conservative estimate is that the ¼ acre plots will be going for Kshs 32 million in 2025 (that is if there will be any plots remaining).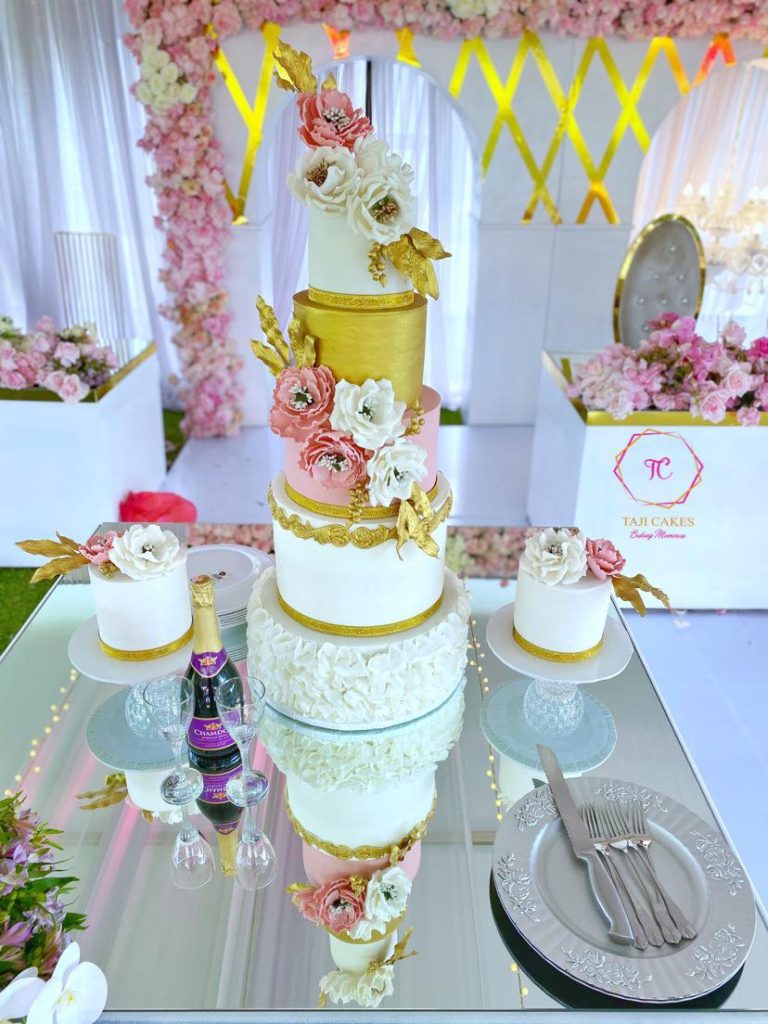 There is a British backed development of 2&3 bedroom apartments, that are selling from USD 44,000. They were previously going for USD 40,000 just 3 months ago. Through the use of aluminium form-work technology, the developer has flexibly doubled his construction team thus shortened the construction period since demand for the apartments has exponentially increased. Being a British- backed investment, the developer has very good cash flows for development, thus ensuring delivery of homes even as the clients continue paying for their investment. In December this year, God willing, I will tell you the new price of these apartments (which as you might have guessed, will be higher with a few thousand USD).
Let us look at various ways of buying the apartment.
Selling your SACCO shares and buying the apartment.
What dividend interest rate has your SACCO been paying you? Have you been wondering where to invest your savings instead of having them lying idle in the SACCO or bank? Why not invest in these apartments? Let's do the math… By buying cash, you stand to enjoy a USD 8000 appx. Ksh 868,000 discount on the 2brm and double that on the 3brm apartment. You will also be able to take immediate possession and begin to get monthly rental income of Kshs 30,000 per month for the 2brm units. Alternatively, you can move in with your family and enjoy the apartment, the ambiance and the community already established. This is a very quick way of becoming a landlord/ homeowner as you have always desired
Taking a bank / SACCO loan to buy the apartment.
If you take a commercial bank loan at 13% PA and the appreciation rate is 18.5% PA as calculated above, you will be making a 5.5% net return and you can begin collecting rent from that apartment sooner so that it starts paying the bulk of the loan installments. If you furnish the apartment and market it on AirBnB or Booking.com at USD 40 per night you are likely to get more money per month than the monthly loan repayment. This is not theory. In 2015,I furnished a servant quarter (SQ) for an apartment i had rented. I registered on AirBnB and i would get clients. The rent i was getting through AirBnB for the SQ was more than the rent i was paying the landlord for the entire house. It's like i was living in a rented house free of charge. Hii maisha inataka ujanja. 
Installments
Since the developer has a 24 month repayment plan. Here's an idea…Why not buy one apartment pole-pole and see your return on investment and capital gain grow?
If we use the same appreciation rate of 18.5% per year as calculated above, after 24 months the apartments will be selling at about USD 60,000. You can then decide to rent it out for another 3 years then sell it for about USD 80,000 – USD 100,000 in 2025. This is of course a very conservative estimate. You will also have made Kshs 30,000 per month * 12 months * 3 years) = Kshs 1 million in rent. (The Kshs 30,000 per month is the current rent and this will definitely be higher in 24 months). Since you only get occupation after you have completed the payments, you can try to pay up sooner so that you can start earning rental income by taking advantage of a discount of USD 348 per month for each month you pay before the 24 months are over.
Conclusion
A walking distance from these apartments, there are many light industries (zero pollution in Tatu City) that are already operational and a new CBD coming up touching Kamiti road. These will sustain the capital appreciation of the apartments for the next 20 or more years. If you think the apartments are towering 20 floors high, you are wrong. They are only 2 stories high with a 2 acre community park for the kids to play, an expansive swimming pool, state of the art gym, club house and most importantly, a 35 acre "Karura forest" on one end of the estate where you will be woken up by birds singing in the morning. There are families already living in these apartments and enjoying the chirping of the birds. For real estate investors, home owners, this is good information to take you forward.
Next week we will talk about the Eastern bypass. 
Thank you for reading to the end. Please share this post with your friends.
I appreciate your feedback. Please reach me on 0723477035 or email info@kariukiwaweru.com
Valuer Kariùki, MRICS
Registered & Practicing Valuer
Chartered Valuation Surveyor.